Sku:

665635991354

Vendor: Huxley & Kent
Huxley & Kent Lulubelles - Clarence Cow Plush
COLLECT DOODLE PERKS POINTS
On every regular priced item we sell in our store, get up to 20% cash back now!
Free Next Day Shipping in Calgary at $50 and elsewhere for $75
Astro Frequent Buyer products tracked from all online sales! Click the widget below to see your tracked cards and claim your FREEBIES ONLINE!
Clarence Cow

 

Slappies! Shake, shake, shake! Dogs will love Slappies because of the flapping that will happen when the dog shakes the toy. When gripped by the squeaker TPR (Thermoplastic Rubber) ball in the head of the toy and shaken, the arms and legs flap around the pet's head, appealing to the dog's natural instincts. Perfect for dogs with strong prey drive including hounds, terriers, huskies, and cattle dogs. The stuff-less tummy enhances the flapping action and makes the toy more durable for chewers. Each Slappies is designed with a reusable spiky TPR squeaker ball in the head and a squeaker in the tummy. Using Power Plush construction means that each toy features a mesh lining, combined with reinforced seam tape to make this toy more durable for "ruff" play. This toy is a parody and is not intended otherwise.
View full details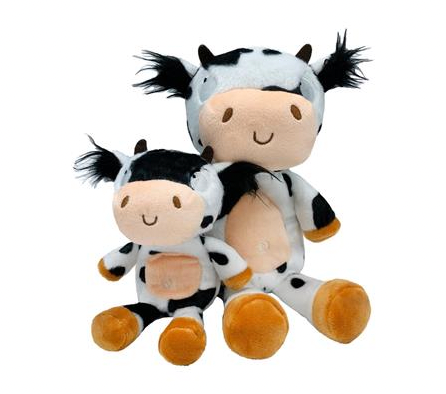 Huxley & Kent Lulubelles - Clarence Cow Plush