Sku:

152604814856

Vendor: Doodle Dogs
Doodle Dogs - Antibite Snuffle Mat with Lick Mat - Level 3
COLLECT DOODLE PERKS POINTS
On every regular priced item we sell in our store, get up to 20% cash back now!
Free Next Day Shipping in Calgary at $50 and elsewhere for $75
Astro Frequent Buyer products tracked from all online sales! Click the widget below to see your tracked cards and claim your FREEBIES ONLINE!
Size : Diameter – 19 in
Material : Cotton and Polyester
Features:

Dense anti-bite durable strong webbings
Removable licking pad in the centre
Food grade Silicone Licking pad with suction cup to attach to clean smooth floors
Licking Pad can be used with wet / raw food
Licking pad can be used separately on smooth floors too
10 min of snuffle mat activity is equivalent to 1 hour of running, tires your pet
Acts as a slow feeder too

NOTE : This variant is recommended for gentle chewers. These snuffle mats, though sturdy and durable are not indesctructible and not recommended for aggresive / hard / power chewers.
Suitability : All size breeds
Care Instructions : Machine washable / hand washable at 30 degree with mild detergent

Looking for something to tire your energetic pup / dog?
Is your pup / dog not getting enough exercise on very hot, rainy and snowy days?

Is your pup / dog still not tired after his walk?

Do you wish to slow down the pace of eating? 


PawzNDogz presents various designs of the "Snuffle Mat / Toys" that will keep your fur baby's brain active and stimulated ! Hide some dry food / treats in the folds of the snuffle mat / toy and watch your dog hunting them by using their "sniffing skills" to locate the tasty stuff. The soft yet durable machine-washable snuffle mats / toys have multiple level of challenges embedded in the designs to tire your pup / dog absolutely by burning their energy via sniffing. These snuffle mats not only are energy consumers and boredom-killers, but also function as slow feeding toys to prevent your dog from gulping down food in a jiffy. The slow feeding process reduces the speed of eating by 5x - 10 x and 10 minutes of snuffling is approx equivalent to 1 hour of running !

 

Eating and treating has never been more fun !
View full details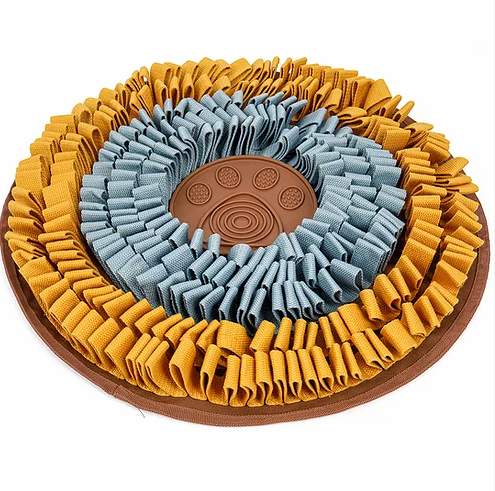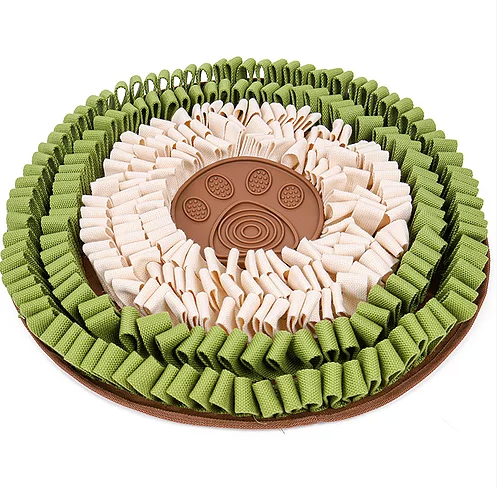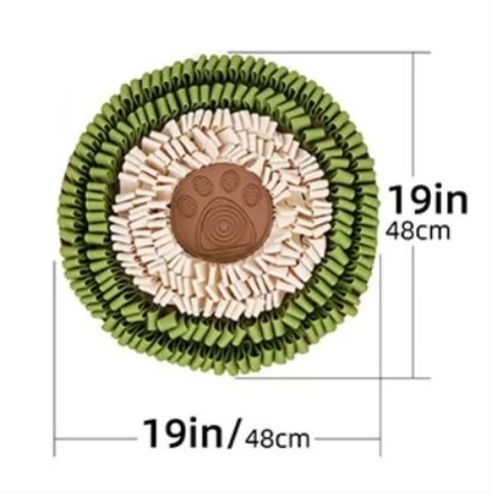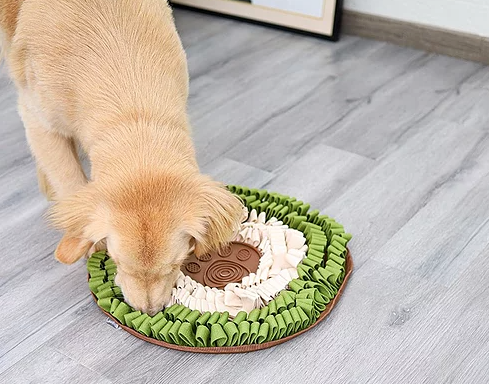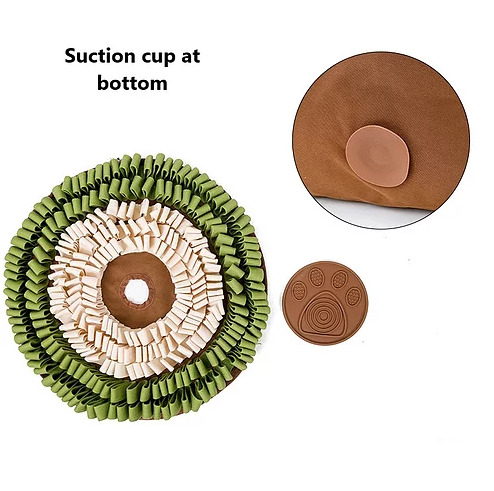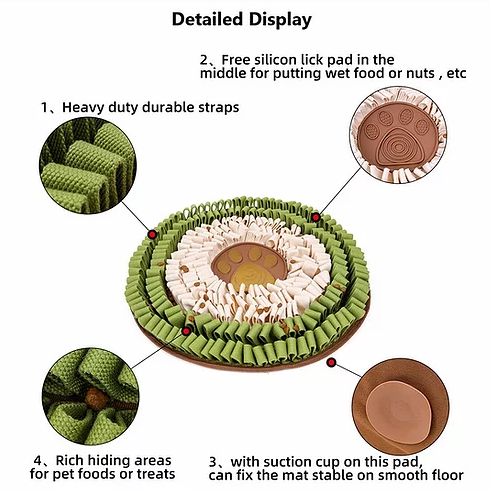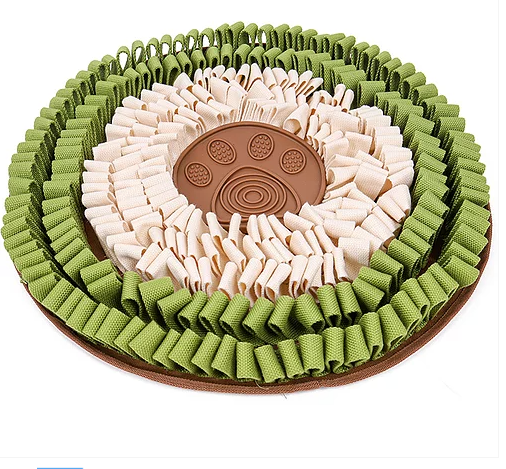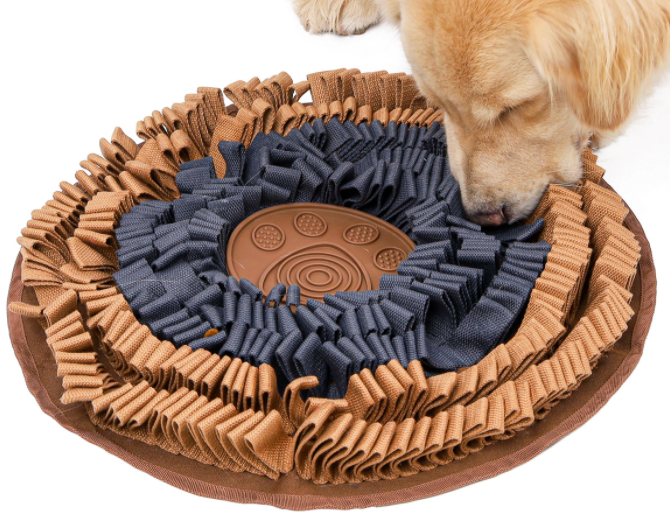 Doodle Dogs - Antibite Snuffle Mat with Lick Mat - Level 3